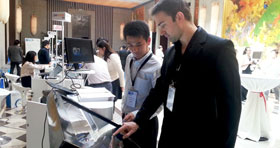 NAV2, a Shanghai-based joint venture between Nokia Maps and NavInfo, held their annual "NAV2 User Group" at the grand XiJiao State Guest Hotel in Shanghai, China.
The central focus was on their extensive showcase demonstrations, containing keynote speeches about the latest trends in digital navigable maps, LBS (Location Based Service) solutions, and GIS (Geographic Information System).
Learn more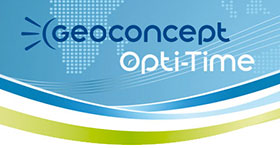 Technological complementarity and large market coverage give the new "GEOCONCEPT Group" a crucial lead in the mobility sector and will spur both its growth and capacity for innovation.
Learn more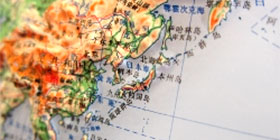 GEOCONCEPT events in China : 25 and 27 October 2011
GEOCONCEPT China organizes 2 Cocktail parties in China to introduce its latest solution of geoptimization.
Agenda :
Tuesday 25 October 2011 at Radisson Blu Hotel in Beijing, 1st floor "Ballroom"
Thursday 27 October 2011 at Le Royal Méridien Hotel in Shanghaï 64th floor "Skytheater"
We will welcome you at 6.00 pm to present you, during a cocktail party, the latest innovations of GEOCONCEPT and the offers dedicated to China.

Information and free registration must be done to GEOCONCEPT China Headquaters.