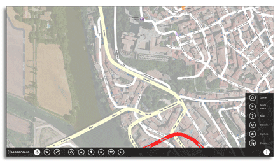 GEOCONCEPT is promoting both access to and the sharing of geographical information with its new Geoconcept 7.3 engine
Main new features of Geoconcept 7.3
2 user modes : standard or advanced
Document sharing on the web
Upgraded route calculation engine (eco-tax, toll, vehicle profile)
Upgraded and customizable touch sensitive interface
Learn more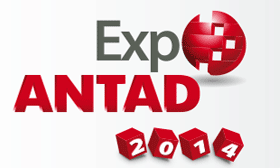 Meet GEOCONCEPT at ANTAD Expo, Mexico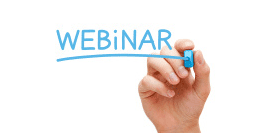 Webinar Italia : webservice Saas Opti-Time
New web platform for route scheduling / Una piattaforma digitale integrata centrata su funzionalità di pianificazione.


Webinar in Italian on Tuesday 25th of February 2014, 10 am / Webinar di presentazione Martedì 25 febbraio 2014 ore 10:00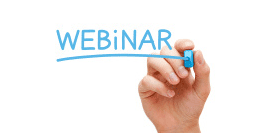 Webinars : Geoworld online
The GeoWorld is the annual exhibition dedicated to the GEOCONCEPT users.
 
With more than 500 participants, the French edition that was held on 28th of November 2013 has been again a big success.
To allow all of you to discover the latest novelties of Geoconcept, the GeoWorld is exceptionnally extended this year with a series of webinars which will be held on Tuesday 11th of February 2014 as follows:
from 9:30 to 11:00 am  (Asia)
from 02h00 to 03:30 pm (Europe)
from 05:00 to 06:30 pm (Americas)
(Times indicated are based on the local time in France)
This event is dedicated to our partners and customers.
Contact-us
for more information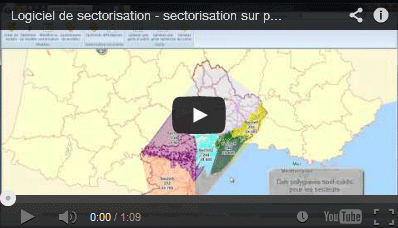 New videos : redistricting territories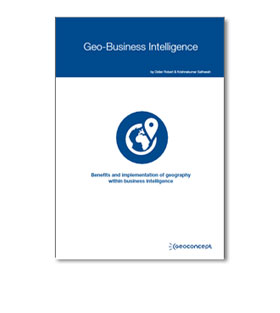 New white paper : Geo-Business Intelligence
Benefits and implementation of geography within business intelligence
Business Intelligence, as the name suggests is a practice to understand the right business drivers and factors to boost business & hence revenue. The practice of BI is now decades old and it has evolved and adapted to the global business scenario...
Context, how geography helps Business, definition and benefits of Geo-BI, how to implement Geo-BI...

Culligan optimizes the schedules of its 230 technicians with Opti-Time
By choosing to implement the Opti-Time for GEOCONCEPT within its project solution Optiservice, Culligan optimizes the management of the schedules of its 230 technicians and improves the quality of its customer service.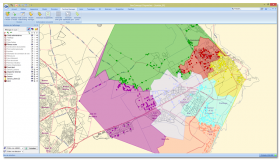 The geomarketing decision support solution incorporates two new advanced sectorization features, helping organizations make the very most of the sales potential in their area
GEOCONCEPT, designer of geographic optimization technology for professionals, today announced the launch of Territory Manager 3.0, the latest version of its sales sectorization module. Featuring a powerful optimization engine, Territory Manager for Geoconcept allows the best possible sectorization for a given market and strategy to be defined; it also allows new sales territories to be simulated in order to maximize their potential. The decision support software uses companies' own data to construct optimized sectors and balanced customer portfolios, leading to more effective organization and lower travel costs.
Learn more