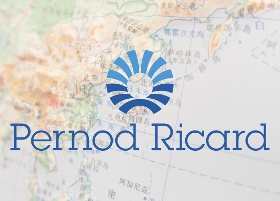 Pernod Ricard expands its geomarketing strategy in China
GEOCONCEPT today announced that Pernod Ricard, one of the two world leaders in Wines and Spirits, has chosen to deploy its Geoconcept Sales & Marketing Portal in China. This fully-fledged web portal gives access to Geomarketing tools online, enabling Pernod Ricard China to view and analyze its sales teams' performance.
---
About GEOCONCEPT
The GEOCONCEPT Group is the result of the merger of GEOCONCEPT, Europe's leading Geographic Information Systems provider, and professional planning software firm Opti-Time, making it one of the world leaders in mapping and optimization applications for businesses.  It has revenues of €12 million.
GEOCONCEPT has been at the forefront of innovation ever since it was first established in 1990, using geographic information and optimization tools to devise geo-optimization: smart integration of geographic information in systems to optimize all kinds of activity. Innovation remains at the heart of the Group's strategy, with one quarter of expenditure earmarked for R&D.
The benefits of geo-optimization apply in fields ranging from geomarketing to local administration, emergency response, mobile sales force management and more. Whatever their business, clients can integrate geographic optimization solutions and components, either directly or via one of the Group's partner firms.
In France, the GEOCONCEPT Group has offices in Paris, Grenoble and Caen, as well as subsidiaries in other countries: Chennai, India; Geneva, Switzerland; Madrid, Spain; Shanghai, China; Bogotá, Latin America; and Tokyo, Japan.
The GEOCONCEPT Group's solutions are available in seven languages. Today, the Group has over 10,000 client references and over 105,000 licences deployed in a total of 35 countries. www.geoconcept.com
Media contact : AxiCom France
Elise Koenig
Tel +33 (0)1 56 02 68 38
elise@axicom-france.com