Territory management for better team organization
Need to balance a customer portfolio? Assign prospecting territories? Distribute workloads? Define delivery areas? Segmenting a territory or optimizing existing sectoring enables a market's potential to be exploited to best effect and to maximize service call and sales and logistic operations profitability!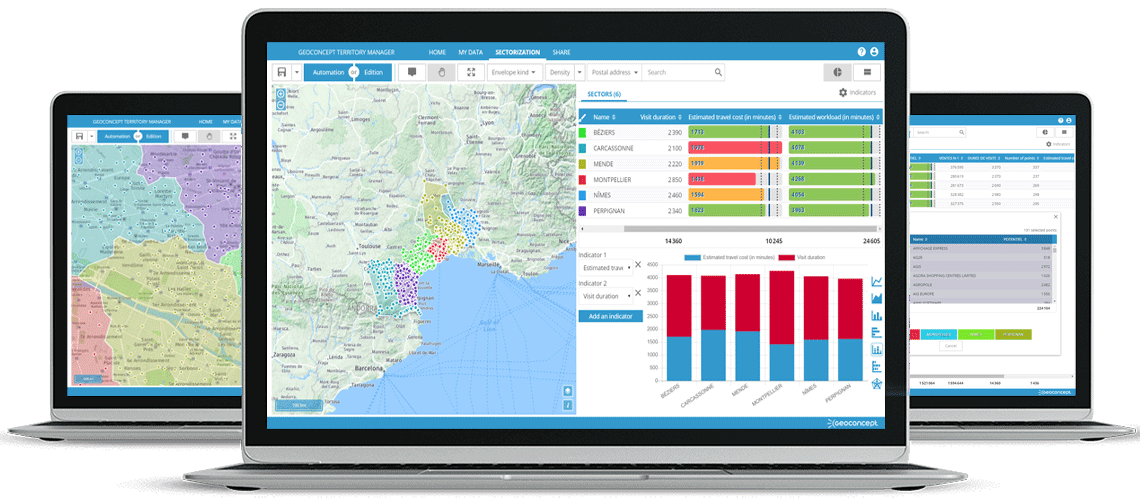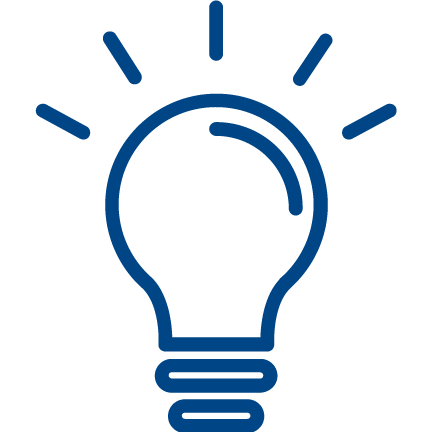 What is Territory Management?
Territory management entails the fair apportionment of points between several geographical areas based on appropriate criteria for the activity in question: balancing of accounts between sales personnel based on potential turnover, apportionment of delivery areas around warehouses, assignment of customers requiring assistance taking account of the technicians' expertise.
Efficient organization
Sales and prospecting sectors, service call zones, network developmentux

Balanced
sectors
Fair operating areas, realistic targets, optimal market coverage
Responsive teams
Network proximity, shorter service call and delivery times, better customer relationship

Optimized
costs
Optimal resource allocation, better team productivity
Solutions for fair apportionment of operational activities, teams and resources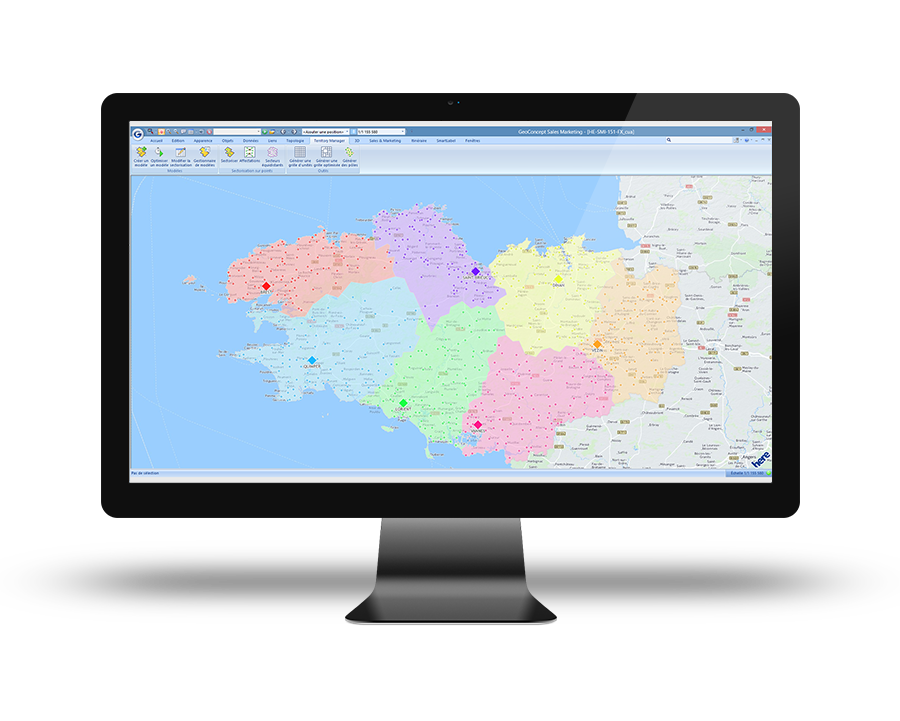 Standalone sectoring module
Building of models
Different types of sector: equidistant, from a pattern of points, affiliation with a hub...
Comparison between several sectoring scenarios
Compatible with geoconcept and sales & marketing GIS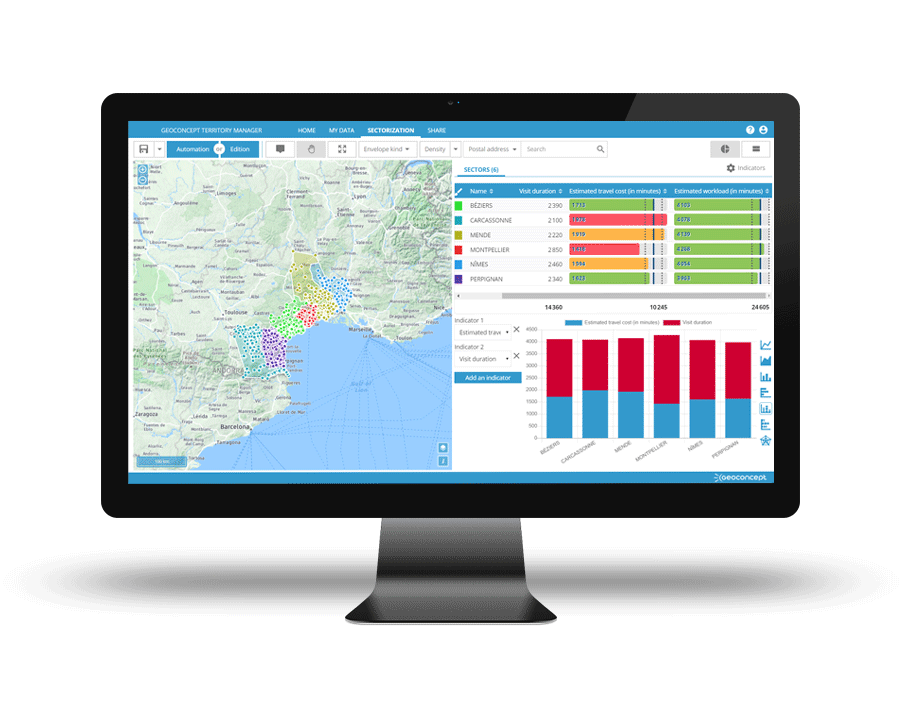 All-in-one saas solution
Rapid familiarization
Displaying existing sectors
Automatic point balancing
Manual adjustment
Available API for third party applications
Compatible with GEOCONCEPT's cloud based solutions
 
Territory Management solution strengths:

Decision support
Powerful analytical and publishing tools, simulation of different strategies

Optimization
Complementary geo-marketing and movement optimization solutions

Global coverage
Accurate cartographic data, international strategy development
Customer testimonial
Komet balances its business sectors with our geographical districting solutions. "Districting is one of the solutions that allow us to be more efficient commercially."
Need help defining the sectoring that's right for your business?
Salesforce organization, sales sector segmentation, balancing service call territories, zoning logistics operations… no matter what your problem, our experts will help you define your ideal organization.