A rich catalogue of raster maps
GEOCONCEPT offers a catalogue of raster maps, covering Europe that can of course be superimposed on vector data.
Be it a satellite image, aerial photograph, topographical map, town plan… you can usually quickly find your bearings using a raster map. It facilitates analysis when combined with other information. It can be transparent to a greater or lesser degree to allow other layers of information to be superimposed. Its aesthetic qualities and the wealth of information it contains enables you to enhance your geo-marketing studies and your geolocation, fleet tracking, crisis management and other applications...
The first company to put all the different Michelin maps into raster format in 1994, today GEOCONCEPT provides a rich and comprehensive offering of raster data..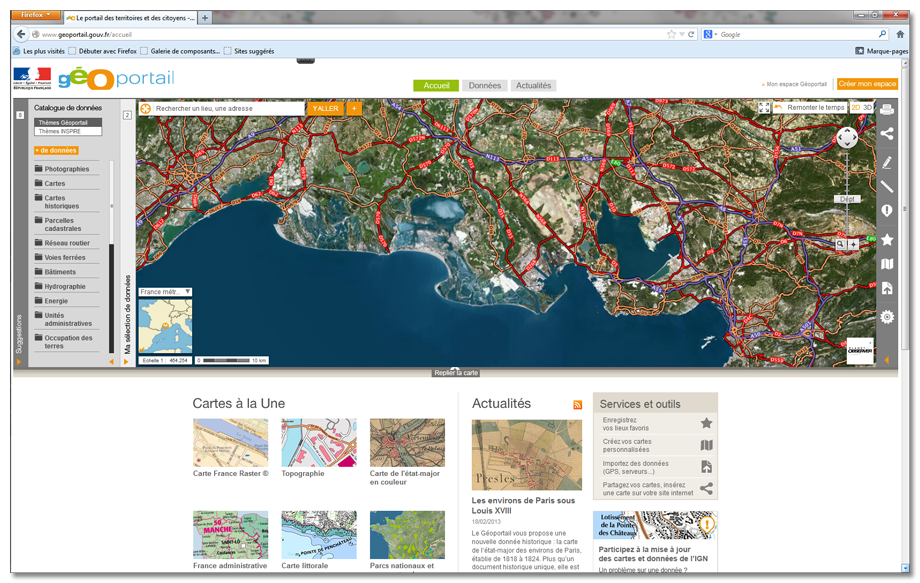 GEOCONCEPT has also developed tools for the high speed generation of raster tiles (HTC) as well as possessing the ability to produce specific rasters for certain applications.
 
These tools are the ones used by the IGN, Institut Géographique National for the consumer site Géoportail