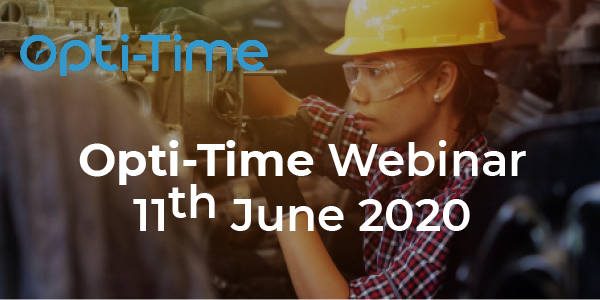 Opti-Time Webinar
Optimize the routes and planning of your mobile field forces to become more efficient!
Up to 30% gain in productivity and a better quality cutomer service!
Your mobile forces (salespeople, technicians, auditors, emergency staff) are spending between 30 and 50% of a working day traveling ?

Sign up to the Opti-Time webinar the 11th of June at 2pm CEST and discover how to improve the efficiency of your mobile field forces.

45 minutes to understand Opti-Time and its many possibilities :
Optimized appointment booking ;
Automatic planning batch optimization ;
Real-Time management ;
More than 100 business rules handled ;
Mobile application for field intervention.
Our Opti-Time experts will answer all of your questions at the end of the webinar !