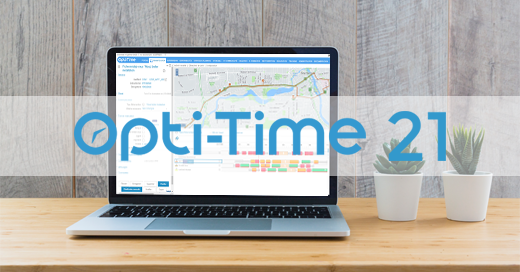 Opti-Time Field Service 2021 is available
Out-of-hours management, e-visits, remote working, rescheduling from the field, personalized call procedures, GDPR protection, smart notifications, equipment scanning, augmented reality… all new features awaiting discovery in the 2021 version of Opti-Time Field Service. Very much focused on protecting assets and people in a context in which field calls are under severe strain, this new version aims to make life easier for mobile teams and help companies both adapt to the new field requirements and deploy their operational strategies efficiently.

Principal new features of Opti-Time Field Service 2021:
New out-of-hours management (out-of-hours sectors, out-of-hours operational tracking platform);
New features tailored to remote working by planners and resources (activity report, remote-call…);
Sophisticated dashboard alert configuration;
New optimization constraints (for managing overnight stays and appointments requiring several visits);
Enhanced data and application security;
Enhanced aid to familiarization (new interactive help guides, e-learning modules);
Ergonomic improvements;
Numerous mobile application improvements:

Rescheduling of an appointment from the field (requested appointment with "not before" date, optimized real-time appointment booking);
Personalization of the appointment record for defining tasks to be performed and/or equipment to be taken;
Improved scan management (fulfilment tracking, automatic alerts in the event of a package or item of equipment being forgotten, dynamic list updating, manual scan number capture…);
Easier connection to third-party applications (e.g. augmented reality);
Lead management (access to a list of prospect sites, appointment booking with a prospect site, creation of a new prospect site with location, addition of photos…);
Search function for colleagues close to a site or prospect;
Improved diary data display (personalization of timeslots to be displayed, location of breaks, icons for identifying calls requiring a scan and/or second call);
Improved photograph management;
Twin signature customer and operative;
Numerous ergonomic improvements aiming to facilitate the user experience.