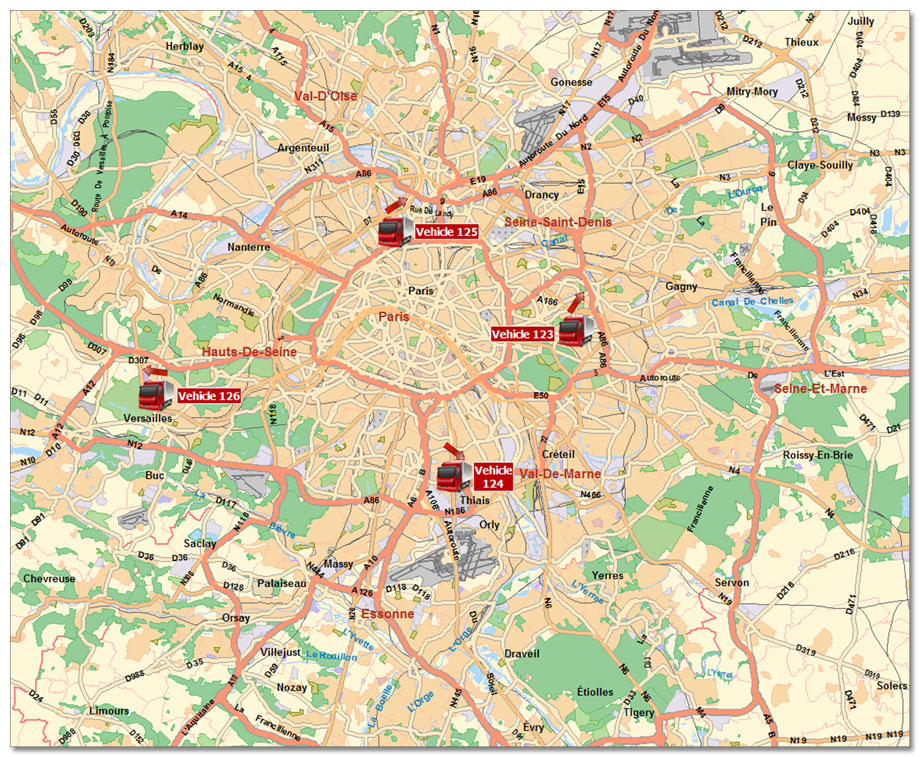 Geolocation is the process of obtaining and possibly transmitting the geographic position of a person or a resource.
 The main geolocation methods are :
Methods based on the analysis of a signal broadcasted through satellites, thanks to an electronic device (now mainly with GPS, and soon with Galileo) ;
 
Methods using digital mobile telephony network (cellule ID, triangulation) and the signal emitted by the phone ;
 
Analysis of a postal address in relation to a repository, it is called geocoding.
GEOCONCEPT offers tracking softwares integrating geolocation.