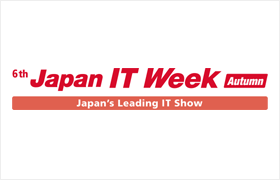 GEOCONCEPT announces its participation in Japan IT Week Autumn 2015
As part of a mission organized by the EU-Japan Centre for Industrial Cooperation, the publisher will be presenting its new geo-optimization features for cloud computing to the Japanese market: geo-marketing, field service management, logistics…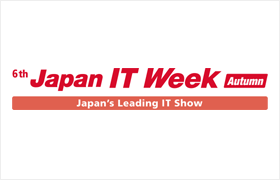 Paris, 26 October 2015:  GEOCONCEPT, the designer of geographical optimization technologies for professionals, is announcing its participation in the 6th Japan IT Week Autumn, a meeting place for suppliers of IT solutions and IT system managers, which will take place from 28 to 30 October at the Makuhari trade fair in Japan.
As part of a mission organized by the EU-Japan Centre for Industrial Cooperation, and as a Member of the Systematic world-class competitiveness hub, Paris region, GEOCONCEPT will be exhibiting on the Big Data Management hub, stand 16-43, showcasing in particular its new cloud computing geo-optimization solutions (geo-marketing, field service management, logistics, territorial management).
With a presence in Japan dating back to the late 1990s via its partner GEOPLAN, Geoconcept technology is used by various local authorities such as Fukushima, Harima, Hokkaido, Yawata and Yokohama City Water Office but also by companies such as Nihon Tennen Gas Co. Ltd and ADEP, an organization responsible for earthquake-related data.  More recently, Pfizer as well has selected one of the group's solutions for organizing the itineraries of its pharmaceutical sales representatives in Tokyo.
This event will be the opportunity for the publisher to showcase its new offerings, to reinforce its interest in the Japanese market and to meet new local players.
Go to the Japan IT Week Autumn website to find out more about the event and to the Systematic website for more information on the Systematic world-class competitiveness hub, Paris region.
 
More informations about the Japan IT Week Autumn  
More informations about the Systematic world-class competitiveness hub Paris-Region  
Created from the merger between GEOCONCEPT, Europe's leading Geographical Information System publisher, and Opti-Time, which publishes software for professionals, today the GEOCONCEPT Group ranks among the world leaders in enterprise cartographic and optimization applications.  
 
Always at the forefront since it was founded in 1990, GEOCONCEPT combined geographical information and optimization tools to invent geo-optimization, or the optimization of activities by intelligently integrating geographical information into systems. Innovation is always at the heart of the Group's strategy with 25% of its expenditure dedicated to R&D. The benefits of geo-optimization apply to areas as varied as geo-marketing, territory management, crisis management or mobile workforce management… Within each area, the geographical optimization components and solutions can be integrated directly by the clients or by Group partners. 
 
The GEOCONCEPT Group has locations in Paris, Grenoble and Caen as well as foreign subsidiaries: Chennai/India, Geneva/Switzerland, Madrid/Spain, Shanghai/China. Strategic partners also resell the Group's solutions in London/Great Britain, Mexico City/Mexico,  São Paulo/Brazil, Tokyo/Japan…The Group's solutions are available in 7 languages. Today the GEOCONCEPT Group boasts more than 10,000 reference customers at 100,000 geo-optimized resources in 35 countries.
 
Press contact 
Christèle Fernandes