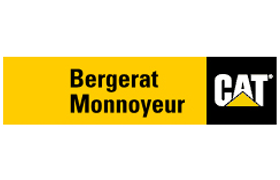 Bergerat Monnoyeur selects Opti-Time Cloud to optimize the organization of its movements
Bergerat Monnoyeur sells, hires, maintains and repairs new and second-hand construction site machinery for the Caterpillar brand, for which it is the exclusive concessionaire.
The company has just elected to equip the sales team with the GEOCONCEPT Opti-Time Cloud Tour solution to facilitate the team's day-to-day work. Opti-Time Cloud Tour will enable each sale staff member to locate and enrich the Salesforce contact database directly from the mobile application, to schedule appointments in an optimal manner, to perform search around functions on the ground and to calculate routes based on selected criteria (geographical area, customer profile…). 
This solution will assist field teams in optimizing appointment booking both upstream of the visit and on the ground. 
It is planned to deploy the solution over a 3-year period in Belgium, France, Romania and Poland and will encompass almost 600 licenses by the year 2018.