A complete GIS to process, visualize and communicate with the Defense application operatively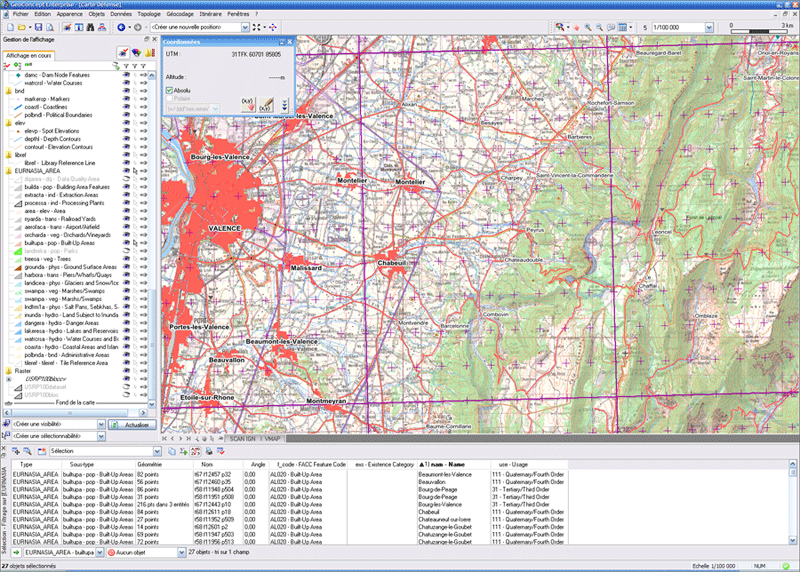 A mapping engine which offers the ability to manage business objects representing interest centres on various map backgrounds, analyze the map data to make better decisions, share and disseminate data in interoperability with various information systems.

 
Development tools for customised applications
Standard Development Environments
Access to Geoconcept features by standard development environments (Visual C++, Borland C++, Visual Basic, Delphi...)
GeoXplorer, an ActiveX component
For integration of mapping functions in the entire application
Compatible with functions of the development kit
Run-time licences for application dissemination
Two possible approaches :
Link from Geoconcept to existing applications
Addition of features in Geoconcept
Offering
Associated to the 3D for Geoconcept module (solution for terrain modeling), Geoconcept Defence adapts to the different sectors of defense: mission planning, intelligence, command system, crisis management, logistics, embedded system, infrastructure management, mapping... They are directly usable in desktop or embedded environment.
You want to receive an offer, or to assist a one-to-one demo?