Capture an address and find its exact whereabouts on a map, and vice versa! Combining performance and speed, geocoding web services enable the geocoding of large volumes of data the world over.
Try out the Geoptimization APIs    Discover the online demonstrator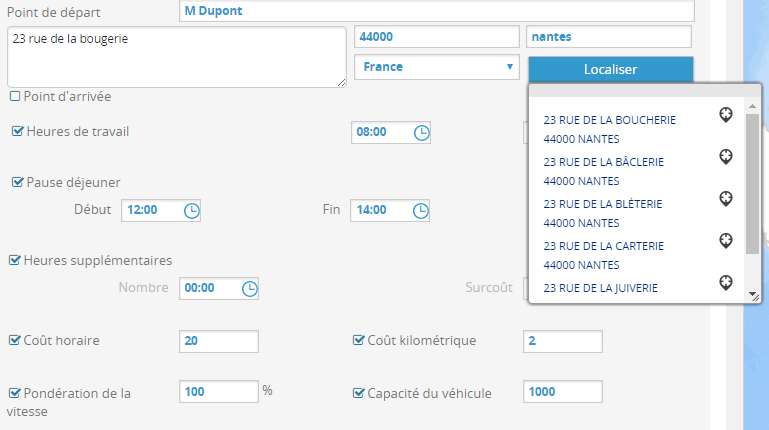 Unitary geocoding
Geocoding converts an address into a geographical location or reference (X and Y coordinates, communes, districts…). If the address is incomplete or ambiguous, the unitary geocoding API offers a number of results including the associated detailed score and type of geocoding
Batch geocoding
Batch geocoding consists in geocoding several addresses at a time. Powerful and fast handling of large volumes of addresses makes the batch geocoding API a must in a geographical application.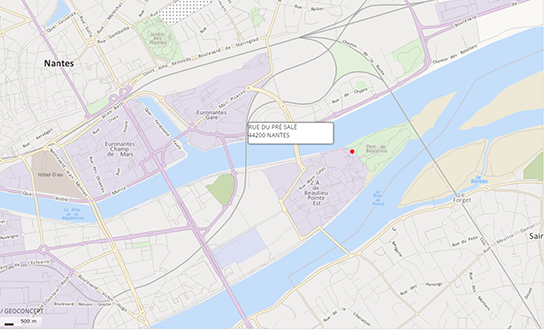 Reverse geocoding
Click on a map and instantly see the associated address, automatically locate an emergency call… : these are all useful applications of the reverse geocoding API, which enables you to find an address from geographical coordinates.
Storage of X and Y coordinates
The X and Y coordinates generated by the geocoding APIs can be stored for an unlimited period and used for geographical representation and analysis.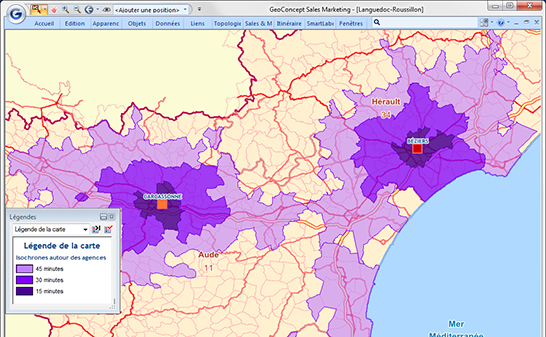 Address standardization
To ensure data homogeneity, the standardization API transforms addresses captured in accordance with the desired AFNOR standard (contraction of addresses to 32 or 38 characters).

Try out Geoptimization APIs in your application for 90 days!