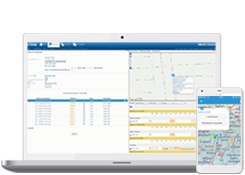 Opti-Time is a geo-optimization and scheduling software suite which manages appointment, customer service and delivery schedules.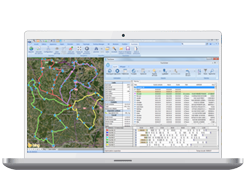 TourSolver vehicle route optimization software is now available for the Geoconcept Geographic Information System.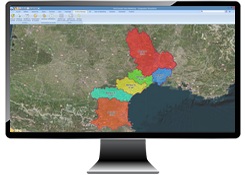 Territory Manager for Geoconcept module allows creating balanced customers portfolio and optimized sectors...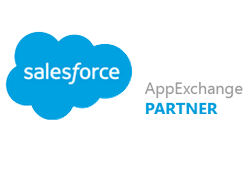 The real-time scheduling solution for mobile teams Opti-Time Cloud is now available on Salesforce CRM!
What is geographical optimization?
Geographical optimization, or geo-optimization, is the use of both geographical information and optimization algorithms making it possible to achieve a significant improvement in organizational and company performance. This intelligent integration of geography at the heart of information systems generates important productivity increases and is a rich new source of efficiency for many businesses : marketing studies (geomarketing, catchment area, site location, network development, prospecting, targeting...), logistics (delivery or collecting route optimization) and technical or sales activities (optimized scheduling of slot for maintenance, interventions...)

Beyond simple digital cartography, geographical optimization solutions make it possible to incorporate and master the geographical dimension in operational and strategic processes. Taking account of geography enables companies and public and parapublic organizations to make the right decisions at the right time. This ensures optimal use of the territory and rapid return on investment.