The Reference Geographical Information System
 
Needs to collate, represent, organize, analyze and publish data on a map view?

Geoconcept is the best GIS software on the market thanks to its performance, modernity, openness and numerous analytical and publishing capabilities. 

Comprehensive
2D, 3D and 4D thematic analyses, route calculation, reports, 64 bit, metadata...

Mobile
Configurable and extensible touch-sensitive mode: navigation, selection, publishing…

Web
Online geocoding, web publication of maps and documents

Open
direct connection with databases and web services, interoperability, SDK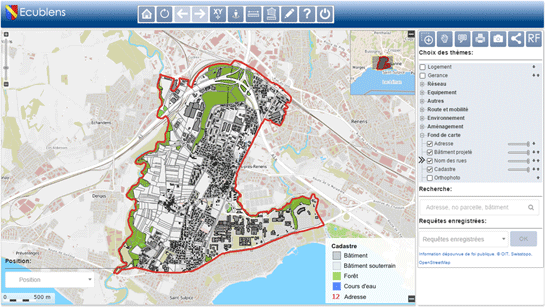 The representation of geographical data
The Geoconcept Geographical Information System combines vector and raster data and manages point, linear, surface and textual objects.

ts variable size geometric and attributed data management engine enables it to exploit complex databases to the full.
An easy-to-use GIS
Simple and user-friendly, the Geoconcept software provides a unique user experience.

Thanks to its two operating modes (standard/advanced) the interface adapts to the needs of beginners and experts.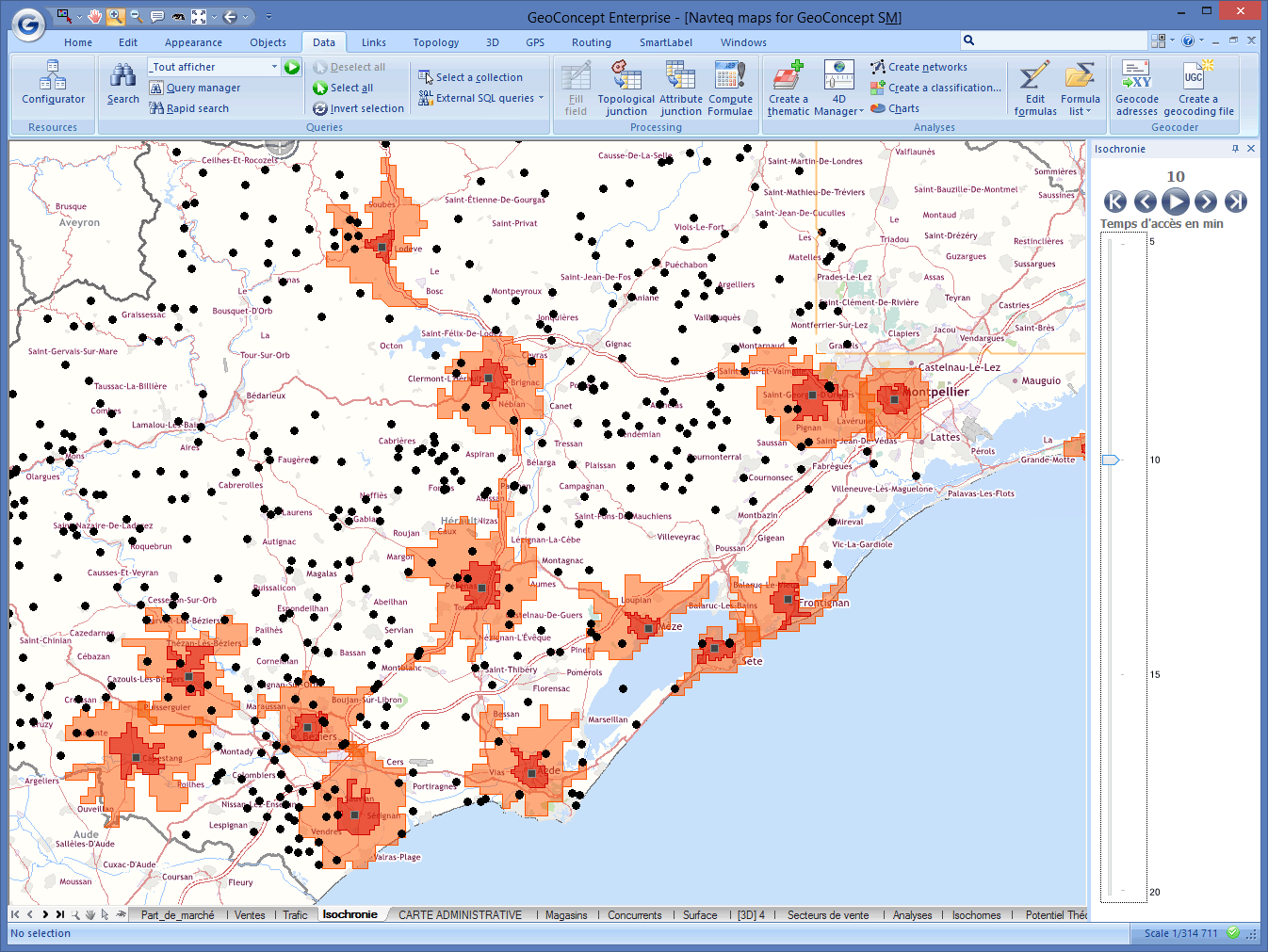 Unrivalled analytical capabilities
Thanks to its simple and comprehensive wizards, creating a geographical analysis has never been so easy!

Calculating a buffer zone, creating sectoring, comparing a phenomenon in overtime, generating distance tables, calculating routes…
The GIS's optimization engine enables you to give voice to your data.
Far more than a GIS
The kernel of an expert range in geographical optimization, the Geoconcept GIS is:
an information sharing and publishing solution;
powerful report design and generation engine;
business solutions for territorial management, emergencies, geo-marketing and movement optimization;
a mobile technology available offline;
a powerful and upgradable geo-coding solution;
topographic tools for personalizing cartographic rendering...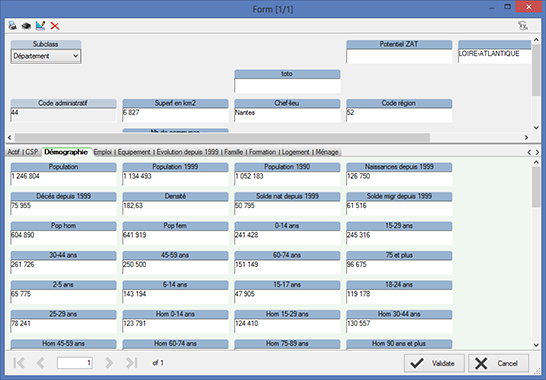 Data, the heart of the GIS
Because data is the very essence of any study, what sets the Geoconcept GIS apart is:
the ease of importing and updating data (drag-and-drop or native links);
its direct connection with the databases on the market (Oracle, SQL Server, PostGreSQL/PostGIS, MySQL, librairie GDAL...) and with cartographic web services (Microsoft Bing, IGN Geoportail...) ;
the inclusion of numerous formats (XLSX, ODS, KML, MDB, WFS, MNT, SRTM HGT...);
metadata management (integrated metadata editor);
sophisticated data interrogation and consultation (powerful query engine, attributed information form).
Free trial : GIS Geoconcept 7.3
You can test Geoconcept GIS 7.3 during a limited period (until the last day of the month that follows the current month)
A lightweight cartographic data is provided with the GIS.
You want to receive an offer, or to assist a one-to-one demo?