Route optimisation for transport and logistics
Express delivery, pressure on distribution costs, expansion of e-commerce, issue with final link in the chain... the new challenges of logistics puts the route optimisation at the very heart of the Supply Chain.

The TourSolver range of solutions guarantees service quality, cost optimisation, timeliness and responsiveness.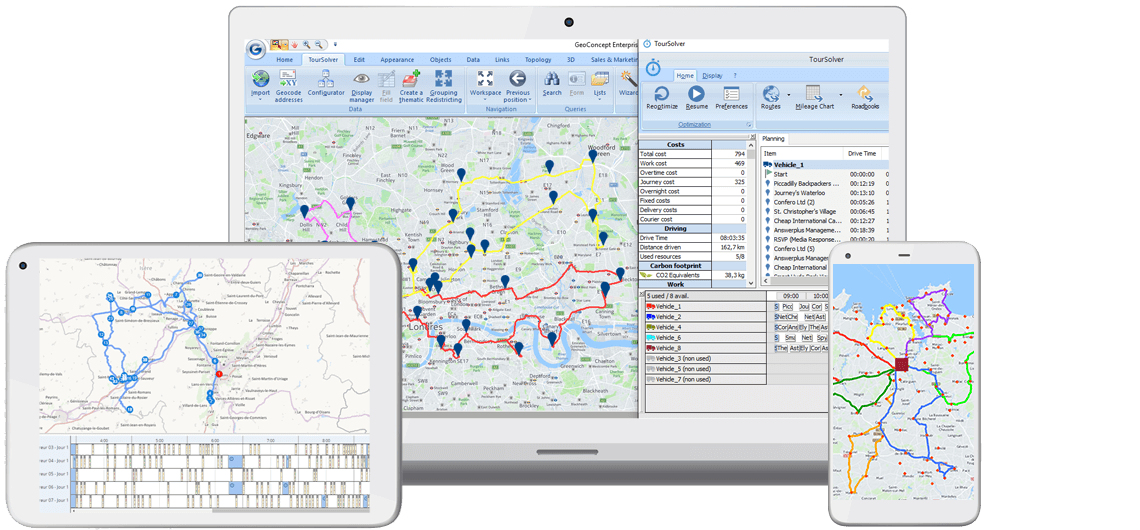 Between 10 and 30%
higher productivity
More deliveries, less preparation, optimised vehicle loading

An excellent
service quality
Flexibility, lighter callout slots, commitments kept

Better working
conditions
Balanced work load, less stress, lower staff turn-over

An environmentally
responsible approach
Reduced mileage, lower CO2 emissions and fuel consumption
The solution for route optimisation of delivery and collection
Last mile delivery, home delivery, passenger transport, emergency callouts...

TourSolver fits all the issues and defines realistic, profitable route planning while meeting all of your constraints: customers availability, working hours of the mobile forces, driving time rules, overnight stay, capacity and vehicle loading times, operating costs...
Advantages of the TourSolver range:
Mobility
Connection to geolocation tools navigation systems and electronic agendas
Geographical analysis
Optimised assignment of resources, definition of delivery area, siting simulation
Openness
API and web services for optimisation, connection to Supply Chain management solutions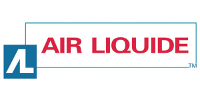 Oxygen distribution
"We have applied TourSolver to all our activities, especially for home delivery."

Pharmaceutical laboratory
"The software increases our efficiency by helping re-plan our sales territories taking into consideration all of the geographical data."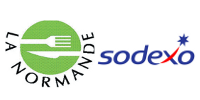 Carriage of tray meals
"TourSolver has automated the planning process and made it reliable. This has contributed to our overall efficiency and the company's sustainability."
Local distribution
"The investment paid for itself in just a few weeks. Over a year 150,000 euros of savings were made."