CONNECT & DELIVER

Balanced and realistic redistricting optimized allocation of the resources, efficient routes, responses on the ground...

Your company's profitability depends on the optimal geographical organization of infrastructure (agencies, stores, warehouses) and mobile teams (sales people, technicians, delivery people, emergency staff...).
Geographical optimization solutions address the different needs of companies confronted with movement issues. They enable significant savings and productivity gains.
---
CONNECT
Control geography to connect efficiently the market and customers.
Geomarketing, Geo Business intelligence, Geomerchandising, redistricting, isochrones, reporting…

Connect the market
Ensure good market coverage, relevant location of the sites, balanced districting and optimal organization on the ground.

Connect the customers
Put in place profitable local communication and customer relationship activities tailored to their targets.
Learn out more about our geomarketing solutions
---
DELIVER
Geo-optimize the management of your mobile teams to deliver your products and services
Delivery and intervention scheduling, route optimization, Field Service Management...
The time spent on the road represents between 30 to 50% of a working day.
The planning of visits is the main target to improve the efficiency of mobile forces.

Ship products
Optimize delivery and collection route schedules, deliver packages as quickly as possible, at the least cost, while complying with constraints…

Services
Scheduling the routes of mobile teams: salesmen, technicians…
Provide a high level of customer service: tight callout slots, commitments kept...
---
Integrated within the very heart of the information systems and processes, optimization solutions improve activities before, during and after movements occur, whatever the business.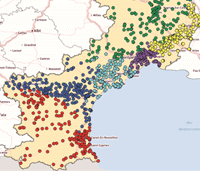 Organization
Geocoding, Redistricting, Coverage, Scheduling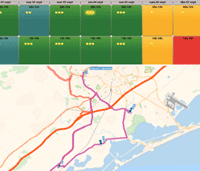 Planning
Routes and planning, appointment booking, Risk management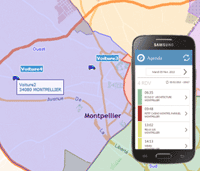 Operations
Roadmaps, Geolocation, Assistance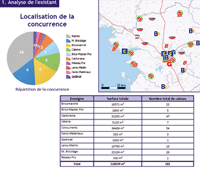 Reporting
Tracking, statistics, forecast
---

Between 10 and 30% greater productivity
More appointments, fewer movements and unproductive time

High quality customer service
Assignments completed on time, greater flexibility, tighter call out slots, commitments fulfilled

Better working conditions
Better sharing of the work load, less stress and fewer accidents, lower turn-over...

Environmentally friendly approach
Lower mileage means lower CO2 emissions
---

A comprehensive offering for optimizing companies' and organizations' processes.
GEOCONCEPT solutions are organized as a system built around key components for managing and displaying geographical information offline and online, geocoding, route calculation and the geographical optimization of complex business processes.

Easy to integrate, combine, and use, GEOCONCEPT solutions cover most of an organization's processes, be they its geographical coverage and organization, operational geoplanning or performance analysis.



Location Based
Service Technology
Independent and interoperable GIS components that can be integrated in the Information System.

Business Solutions
Ready to use software solutions, complementary modules.

Data
Accurate and up-to-date data in many areas.

Services
Studies, consulting, training to facilitate the rapid deployment of a solution, support it in everyday use.