Publishing geographic information on the web
 
Creating one's own geographical application online in just a few clicks is now possible thanks to Geoconcept Web.

Powerful, user-friendly and mobile, this solution makes it possible to design a cartographic website and to incorporate the most advanced geographical web services on the market.

No technical expertise is required!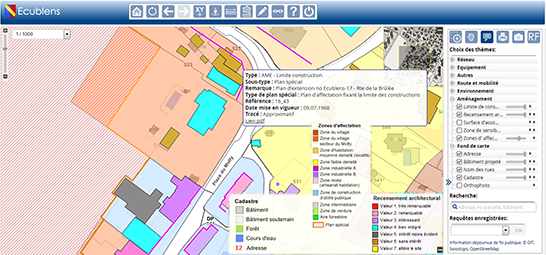 Simple
Intuitive interface designer, new generation installer

Expert
40 geo-optimization features, more than ten SOAP/REST services

Mobile
Automatic scaling of content to screen size (responsive design)

Powerful
Rapid data display, calculation and management

Geographical information for everyone
Tracking a vehicle fleet, automatically locating calls, looking for the nearest delivery point...

You want to make these features available to your employees, your customers, your partners?

Geoconcept Web is the solution for you.
How does it work?
With Geoconcept Web the choice is yours!

In just a few clicks you build your own cartographic website from A to Z (Internet or Intranet) or you select the web services you require in your existing application.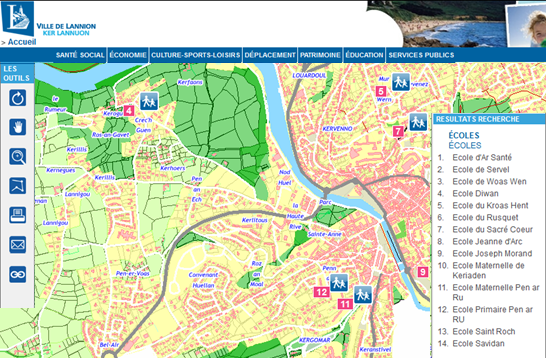 Your complete geo-optimization solution 
From designing the site to choosing the widgets to deploy, Geoconcept Web guides you step-by-step through the design of your application.

You personalize the graphic design standards, organize your data, configure the access to the portal and select the geo-optimization features to be displayed (route calculation, thematic analyses, queries, address search…).
Integrate geography into your site
Do you want to offer a search around service on your website?

nvoke our hosted web services from your application for geocoding, automatic completion, route calculation, route optimization...

More than 10 web services in all are available.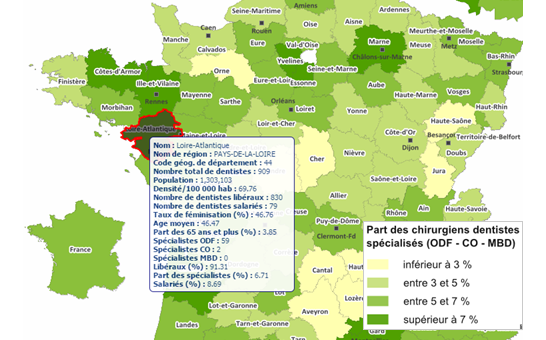 Need a mobile application?
All sites created with Geoconcept Web are responsive: the content is suitable for small screens and the menu simplified for optimal map reading and data searching from a smartphone or tablet.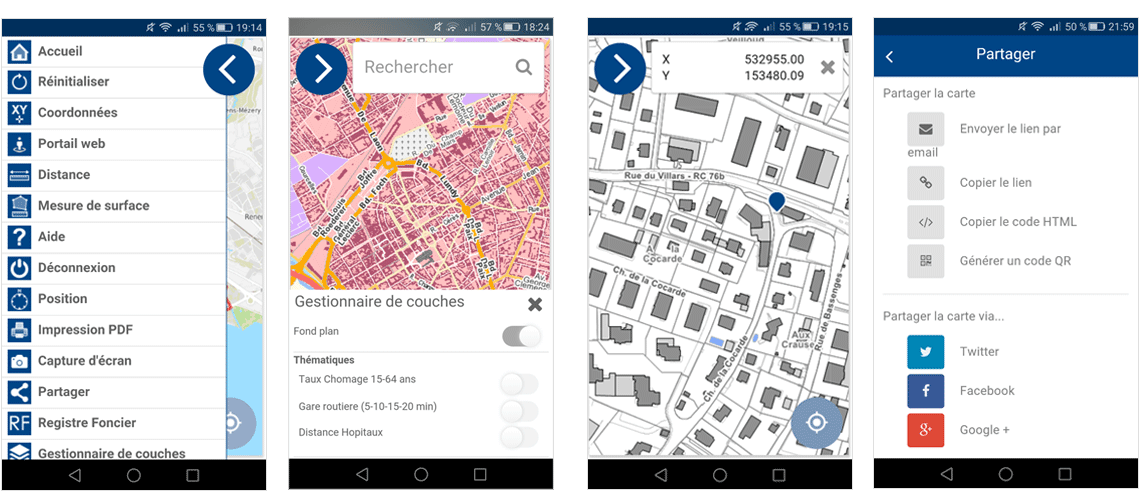 You want to receive an offer, or to assist a one-to-one demo?